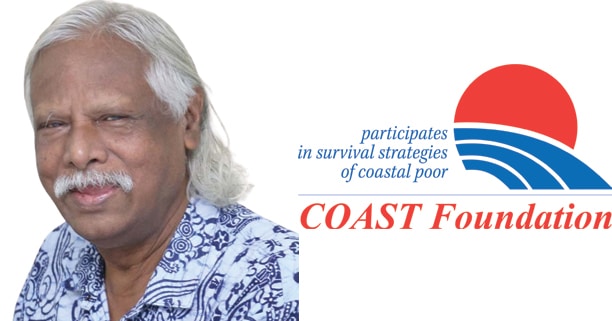 The founder and Trustee of Gonoshasthaya Kendra Dr. Zafrullah Chowdhury is in critical condition and taking treatment at the Nagar Gonoshasthaya Kendra Hospital in the Capital. The Press Advisor of Nagar Gonoshasthaya Kendra Hospital, Zahangir Alam told on Saturday that Dr. Zafrullah is suffering from kidney diseases and other old-age complications. Professor Brigadier General (Rtd) Dr. Mamun Mostafir, Head of Nephrology Department of Gonoshasthaya Medical College and Hospital is taking care of his treatment. His condition is critical but unchanged.
Being a doctor, Mr. Chowdhury is also a social activist, active political icon and Freedom Fighter. During the liberation war of Bangladesh, he came back from London and established a Bangladesh Field Hospital which later transformed as Gonoshasthaya Kendra after liberation. Gonoshasthaya Kendra is the first hospital of independent Bangladesh.
He played an active role in the development of National Drug Policy, 1982. For excellent contribution in family planning, he received an Independence Award in 1977. Apart from this, he awarded as Ramon Magsaysay award from Philippines in 1985, Right Lovelihood award from Sweden in 1992, International Health Hero from Barkley University, USA in 2002 and Ahmed Sharif Award in 2021. He also awarded the honorary doctorate degree from Canada for his outstating humanitarian services.
He worked for the disadvantaged people in society and is active for human rights, democracy, social justice, and other issues in the country. He leads an ordinary life. The 119th Executive Committee Meeting of COAST Foundation that held on 8 April, 2023 wishes his early recovery and it is recorded in the meeting proceedings. The meeting was presided over by Professor Tofail Ahmed, Ph.D, Chairperson of the Executive Committee of COAST Foundation. Mr. Gawher Nayeem Wahra, the Vice-Chairperson, Mr. Mostafa Kamal Ahmed, FCA, the Treasurer, Mr. Jacob Kumar Sarker, Ms. Jasmeen Sultana Paru and Ms. Anjulika Khisa members and Mr. Rezaul Karim Chowdhury, member secretary (Executive Director) of the Executive Committee of COAST Foundation. Other senior staff of the Foundation were present in the meeting. All staff members of COAST Foundation also wishes for early recovery of Dr. Zafrullah.
Please download [Bangla Press] [English Press]