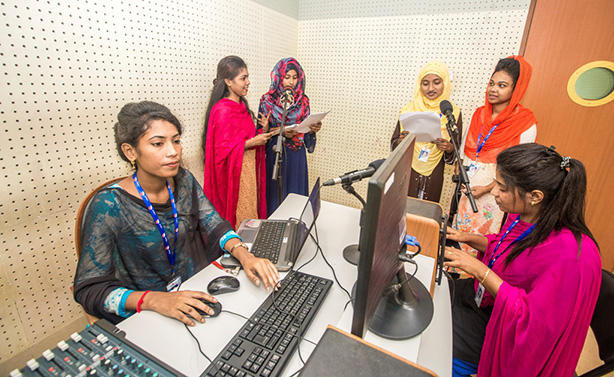 COAST Trust's Community Radio Meghna had been included in finalists of Asia-Pacific Broadcasting Union (ABU) 2019 Special Jury Prize. The selection is under the News Reporting criteria for the report titled "Abortion is taking place in Charfasion due to fear of the birth of a baby girl" (https://www.abu.org.my/2019/05/04/abu-prizes/).
For ABU Prizes 2019, ABU received 97 radio-related entries. Out of these 26 are selected as finalists by jury as pre-selection. Among the finalists, The ABU Prizes 2019 Final Judging took place on 24-26 September 2019 at Kuala Lumpur, Malaysia. Six Radio judges from 6 ABU member countries will be judging 33 shortlisted entries across 8 categories. Winners will be announced at the ABU Prizes Award Ceremony on 21st November 2019 in Tokyo during the ABU General Assembly hosted by NHK, Japan.
It is to be noted that Radio Meghna (the voice of the coast) is a community radio of the COAST Trust, a national NGO working with the Rights-Based Approach. COAST Trust established this Community Radio in Bhola District with its own financing, to utilize the power of information to improve the quality of life of the marginalized people of the coastal areas. On February 18, 2015, Radio Meghna started its official journey. Radio Meghna works to eradicate discrimination in society, tackle the effects of climate change and protect the environment, promote sustainable development of fisheries and agricultural resources, promote social, cultural and rural development, gender equality and education, and raise the voice of poor people to enhance people's capacity.