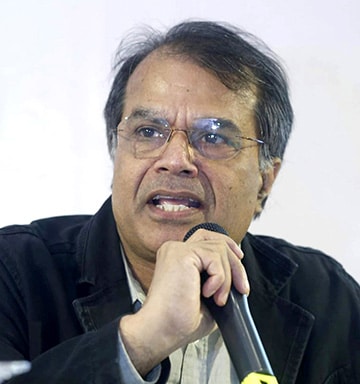 I feel bound to write this article, as I see there are some politics of exclusion happening in Coxsbazar.
Due to Rohingya response money is flying, NGO competition is very high. It is the reason there will be little of unity on local causes, there are little of criteria-based funding.
A small group started politics of exclusion to oust COAST. COAST is active in here Coxsbazar since 2001 not only with service delivery but also in mobilization of civil societies on human rights issues, for the rehabilitation of climate displaced of Kutubdia, getting appropriate salt price, against hill cutting, protesting gender based local violence, localization, 25 % allocation for host community, no plastic and no to use of ground water use with others especially with different environment group, BAPA, Green Cox and Coxsbazar CSO NGO Forum (CCNF).
This is as because Kutubdia Coxsbazar is my birthplace. During 1994 after staying 14 years in urban setting, doing job in international agencies with 40 thousand taka as last salary per month, me and my family left Dhaka and settled in Charfassion, which require 18 hours lunch journey and 4 hours jeep. We settled in Charfassion where on that time there no electricity and no phone facilities were, my monthly salary was taka 12 thousand. I was determined to establish an independent and sustainable local NGO.
Took the challenges to make an Action Aid project to a local NGOs, I had to face two-time staff strikes while I had to establish discipline, as I was determined to establish discipline in micro finance with integration of right based approach, to get financial sustainability.
Action Aid supported me up to 1998, formally COAST started on the year. In 2001 we have first expanded to Coxsbazar with our operation in Kutubdia, Moheskhali and Coxsbazar Sadar. Thanks to Strome Foundation Norway for supporting.
I forgot the exact year, there was announcement that inhabitants of Kutubdia para of Coxsbazar town, who came here after great cyclone of 1991, started making vegetation of sandy soils, a government agency declare that they must go out as there will be an air force base and international airport. COAST has directly taken part mobilizing the inhabitants of Kutubdia para, started procession, organized press conferences, giving memorandum to different authorities.
Suddenly a ban has came on COAST to close. Then we have taken approach to meet Honorable Prime Minister (HPM), several secretaries and Minister has helped us. We got appointment, we have pleaded for rehabilitation of Kutubdia people with constructed house, fishing port so that there will be rehabilitation of Nazirartek – a renowned and largest dry fish hub of the country, return as much as possible access land, and for middle and lower middle-class tourist pleaded to establish rail line, and to withdraw ban on COAST.
HPM promises to declare those in a public meeting in Coxsbazar, maybe it was on 2011 or on 2014 April. It should be noted that in each year, during the budget period, we / COAST have been organizing seminar or human chain both in Dhaka and in Coxsbazar for rail line up to Coxsbazar. There was first allocation for the rail line taka 100 crore while Suranjit Sen Gupta was the rail minister, but he has diverted the money and we have had to protest his initiatives.
There is proverb that, "Mayer Cheye Mashir dorod besi". Now Mashi / aunties are active, officially they want to prove that COAST is not local, my birthplace is Coxsbazar and what we did the service and mobilization is not the matter of consideration. As they have so called headquarter in Coxsbazar and as they are working in Coxsbazar so thay are local, COAST is not.
Going Bhola, getting financial sustainability, developing full set of staff for capacities and professionalism with no or less dependency on donors, it is not consideration to them. Independently we have been able to conduct policy advocacy in local, national, and international level, e.g., succeeded to include climate displacement issue in UNFCCC Cancun agreement, Kurushkul rehabilitation, localization as official policy in Rohingya response etc. Through CCNF without any external support we have had organized 32 events in both Coxsbazar and Dhaka and maintained a peaceful co-existence tranquil situation so far.
In rhetoric level international actors talk about the need of right based and self-sustainable local civil societies, but in realities they hardly want these. Some of them want divide and rule, so that there will be little of devolution of power and participation in local level.
Why they are doing these, they do not like as COAST trying to bridge between local, government and international actors for balance in response and to maintain tranquility in the district with dignity to Rohingya refugees. Politics of exclusion is always to destabilize the situation and it is to create conflict, ultimately which will go against the interest of the people and country.
Coxsbazar is become a place of geopolitics, vested interest groups through different elements want to destabilize the city / district, where our Honorable Prime Minister (HPM) invested billions of dollars to make it as a world class tourist hub, deep sea and submarine port.
We will not give any single issue, in the name of our treatment to Rohingya refugee, which will weaken our HPM and country leadership positions in global level. We need UN, INGOs with best possible partnership with local, national NGOs local government, local media and local businessman etc.
The Finance Today News link