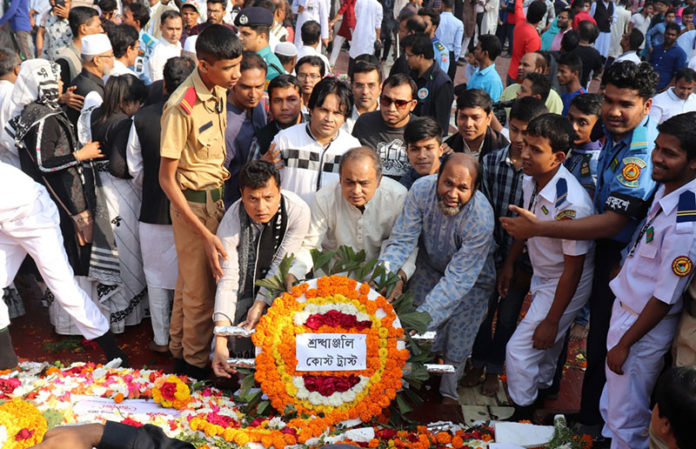 COAST observes the International Mother Language Day today in its working areas to pay the profound honor to the Martyrs of 1952 who sacrificed their lives to bring back Bangla as the Mother Language of Bangladesh. The then President of Pakistan announced Urdu to be the official language of Bangladesh that was a suppression and the students of Dhaka University along with the general people of the country came out to protest the imposed decision. They wanted to say a simple urge that without the mother language we hardly can express our thoughts and expression in the best way.
The spirit of our liberation in 1971 stands on four basic principles i.e. democracy, socialism, nationalism and secularism and this was emerged out the sacrifice of the language martyrs of 1952. Giving space to everyone in the society irrespective of class, race, religion and political ideologies was the core idea of this International Mother Language Day.
COAST pledged to promote the freedom of speech for everyone in the society believing Democracy and tolerance is the key to achieve this. And to take this oath, 21 February is the best time. COAST Trust across its working area in the coastal districts gathered at the mound of Martyrs in the locality and put their respect through flower bouquets of honor.
The Executive Director of COAST Trust was present at the Central Shaheed Minar of Cox's Bazar while the other senior officials led by Deputy Executive Director at Dhaka.
All the field offices of COAST Trust separately observed the day with procession and flower offering to the local martyr monuments.
Photos​